Oct 24, 2018 09:20 PM Central
The Refinery Oils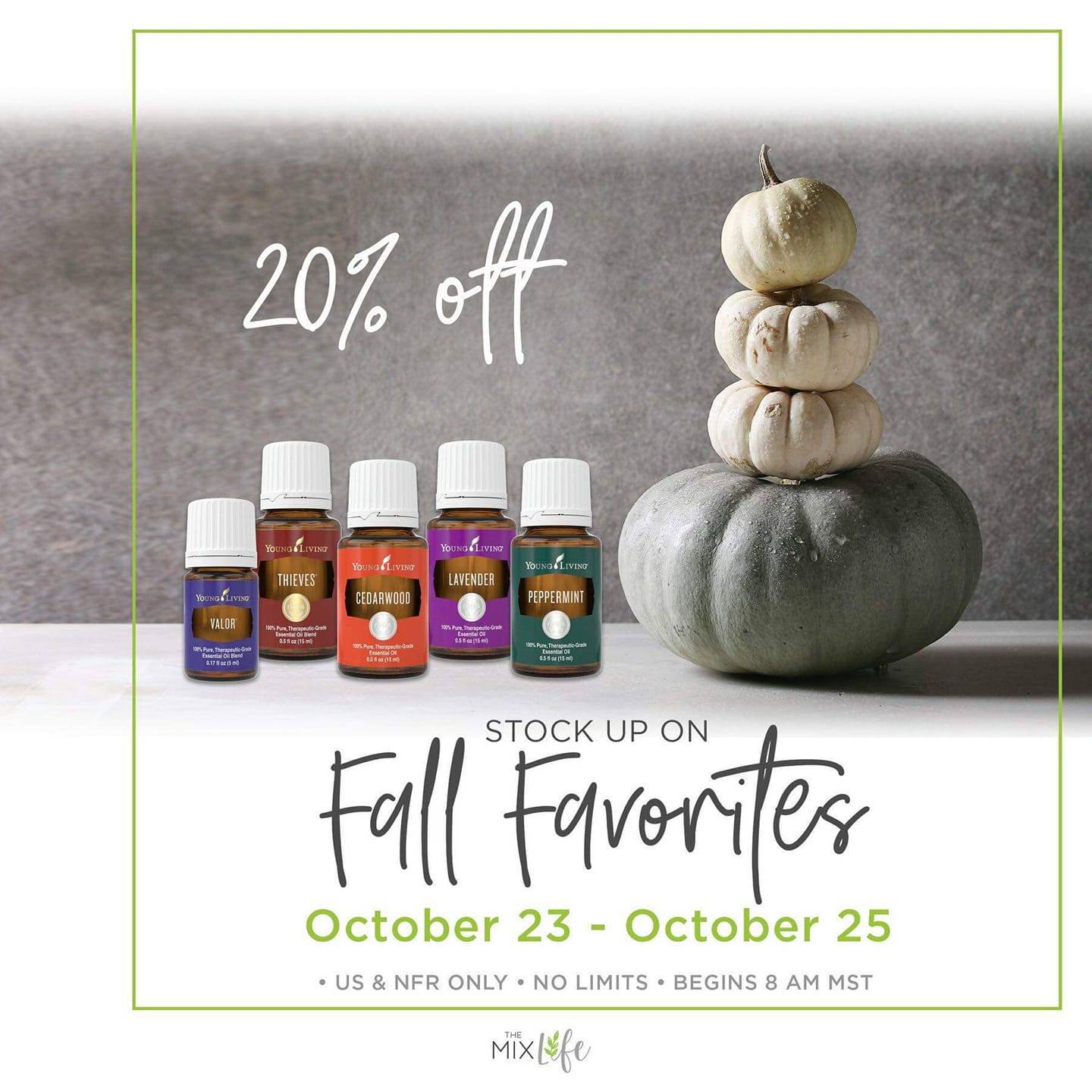 A Fall sale…Are we serious? Yes, we are. NOW through on Thursday, October 25, at 11:59 p.m. MT, Young Living is celebrating fall with 20 percent off Young Living's five best-selling essential oils.
🍁15 ml Lavender
🍁15 ml Peppermint
🍁15 ml Thieves
🍁15 ml Cedarwood
🍁5 ml Valor
Read more...
Oct 23, 2018 07:58 PM Central
The Refinery Oils
Brace yourself; it's a good one!

This season change has already thrown me for a loop! If you are fortunate enough to not have been affected yet, don't waste any time to get your wellness routine down pat so you can stay healthy this fall!
Here is what I am doing and what I recommend for you.
Thieves diluted along your spine and throat
RC, Raven, or Breath Again roll-on on your
Read more...